LOVESKIN Kiri Aroha Facial Serum - Acne/ Combination Skin
"I have struggled with acne my entire life. I just woke up, walked into the bathroom, looked at myself in the mirror and almost cried. My skin has never ever been this clear."
– Chelsea, LOVESKIN Acne/Combination Serum Lover 
Acne and oily skin are the products of imbalance and symptoms of skin that is in need of some love. LOVESKIN's Kiri Aroha Facial Serum  restores your skin's natural balance. Natural anti bacterial and anti inflammatory ingredients provide protection from the environmental impurities and bacteria that cause acne, soothing and nourishing previously inflamed and irritated skin.
When balance is returned to skin, existing conditions can heal, a phenomenon that we've seen time and time again with this blend. Customers who have suffered with persistent, aggressive acne for years have experienced dramatic and lasting healing through the use of our Kiri Aroha Facial Serum.
*For Combination or Oil Prone Skin
90% CERTIFIED ORGANIC INGREDIENTS | 100% NATURAL EXTRACTS
DELIVERS:
It's actually a misconception that skincare oils clogs pores and causes breakouts. Whilst occlusive oils (pore blocking) can exacerbate acne prone skin issue quality, lighter botanical oils, like our Kiri Aroha blend can actually heal acne and return oily skin to a normal balance.
When the skin is optimally fed and supported, this enhances its own ability to repair and regenerate. Skin can then return to it's natural state of balanced, radiant health. When skin is well nourished and balanced it glows, naturally.
REMEDIES:
✔ Blackheads
✔ Enlarged Pores
✔ Oily or combination skin
✔ Hormonal & Adult Acne
✔ Dullness caused by skincare medication
RESTORES:
✔  Moisturise balance
✔  Fresh appearance
✔  Healthy glow
✔  Plump cells
BENEFITS:
✔ High in essential fatty acids and antioxidants.
✔ Oily skin remains nourished and hydrated without causing breakouts
✔ Doesn't overstimulate the skin's natural oil production.
✔ Leaves skin nourished, balanced & glowing, naturally.
| | |
| --- | --- |
| Weight | N/A |
| Dimensions | N/A |
| Volume | 30ml, 50ml, 100ml |
| Product Type | |
INGREDIENTS
LOVESKIN Kiri Aroha Facial Serum is a blend of Persea gratissima (Avocado Oil)*, Argania spinosa (Argan Oil)*, Olea europaea (Spray Free Olive Oil), Alpha-tocopherol (Vitamin E), Citrus sinensis (Orange Essential Oil), Melaleuca alternifolia (Teatree Essential Oil)* & Matricaria recutita (German Chamomile Essential Oil). 
*Certified Organic
90% CERTIFIED ORGANIC INGREDIENTS | 100% NATURAL EXTRACTS
---
HERO INGREDIENTS:
The anti microbial and anti bacterial benefits of Tea Tree and Sweet Orange Essential Oils combined, inhibit and halt the development of the bacteria that causes acne from forming in the base of pores.
VALUE & SUPPLY
| | | |
| --- | --- | --- |
| Size | Price | If Used Daily – Approx |
| 30ml | $49 | 6 weeks supply |
| 50ml | $69 | 3 months supply |
| 100ml | $109 | 6 months supply – BEST VALUE |
Customer Reviews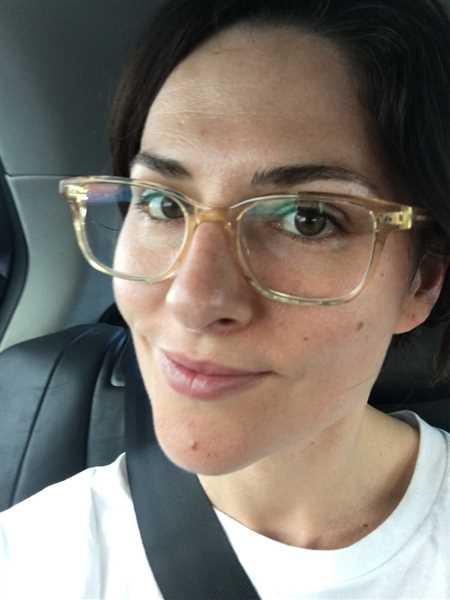 09/15/2019
Aroha for Kiri Aroha
I've tried all the Loveskin facial serum oils, and while they all have something special, I've returned to Kiri Aroha. When I put it on my face, I feel all quenched and refreshed. Just love it! Thanks for the great products.
06/17/2019
I love Loveskin x
I've been using this wonderful facial serum for well over a year now and I just love it. I have combination sensitive skin and this just does the trick and I love how concentrated I can make the application by how many drops to use each day which is great for instance in Summer when I don't need as much.
05/17/2019
Amazing
First tried the Waiwai as my sister loves it but found that it didn't do anything for me. So I decided to get a mini of the Kiri Aroha and my skin has never looked better. I've gone through two 50ml bottles of this oil and always recommend it to all my friends
02/23/2018
I love this product
Can I just tell you how much I love this product?! I have battled with acne my whole life, even into my mid-30s and I just couldn't get it under control until 2 Christmases ago I bought your products for my mum for Xmas. Once I tried mums, I just had to buy it for me and for my mother in law too, who also LOVES it!
12/01/2017
I love everything about it.
I love everything about it. The smell and feel are amazing. It absorbs quickly and does not leave my face looking oily.
AND RECEIVE $11 OFF
YOUR FIRST PURCHASE 
LOVESKIN will suit your skin if you:
Try our mini for just $11 including freight.
experience the loveskin glow for yourself Try two weeks of loveskin for just $11 including freight.
RISK FREE GUARANTEE

IT IS REALLY IMPORTANT TO US THAT YOU ABSOLUTELY LOVE YOUR LOVESKIN PRODUCTS.
IF WITHIN 14 DAYS OF RECEIVING YOUR LOVESKIN PRODUCT(S) YOU ARE STILL NOT HAPPY WITH THEM,
YOU CAN RETURN THEM US FOR A FULL REFUND (MINUS SHIPPING COSTS).
EMAIL US AT [email protected] 
AND WE WILL GIVE YOU THE ADDRESS TO POST THEM BACK TO.
ALL POSTAGE FOR ANY RETURNS WILL BE AT YOUR COST.
PLEASE MAKE SURE THAT ANY RETURNS ARE WELL PACKAGED.
WE RECOMMEND USING A TRACKED METHOD OF RETURN DELIVERY,
AS WE ARE UNABLE TO ACCEPT RESPONSIBILITY FOR LOST RETURN PARCELS.
OFFER DOES NOT INCLUDE SALE ITEMS, INCLUDING OUR $11 MINI INCLUDING FREIGHT OFFER.
Frequently Asked Questions